There can be conflicting requirements when reviewing the needs of the business, job roles and individual preferences. The purpose of this blog is to share questions for you to consider when creating or defining your organisation/department strategy.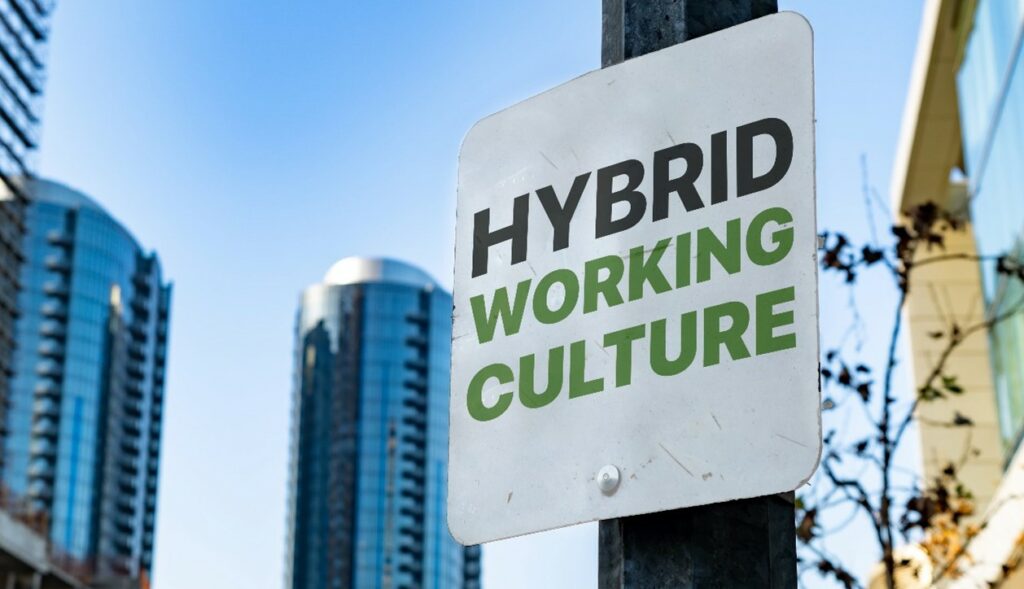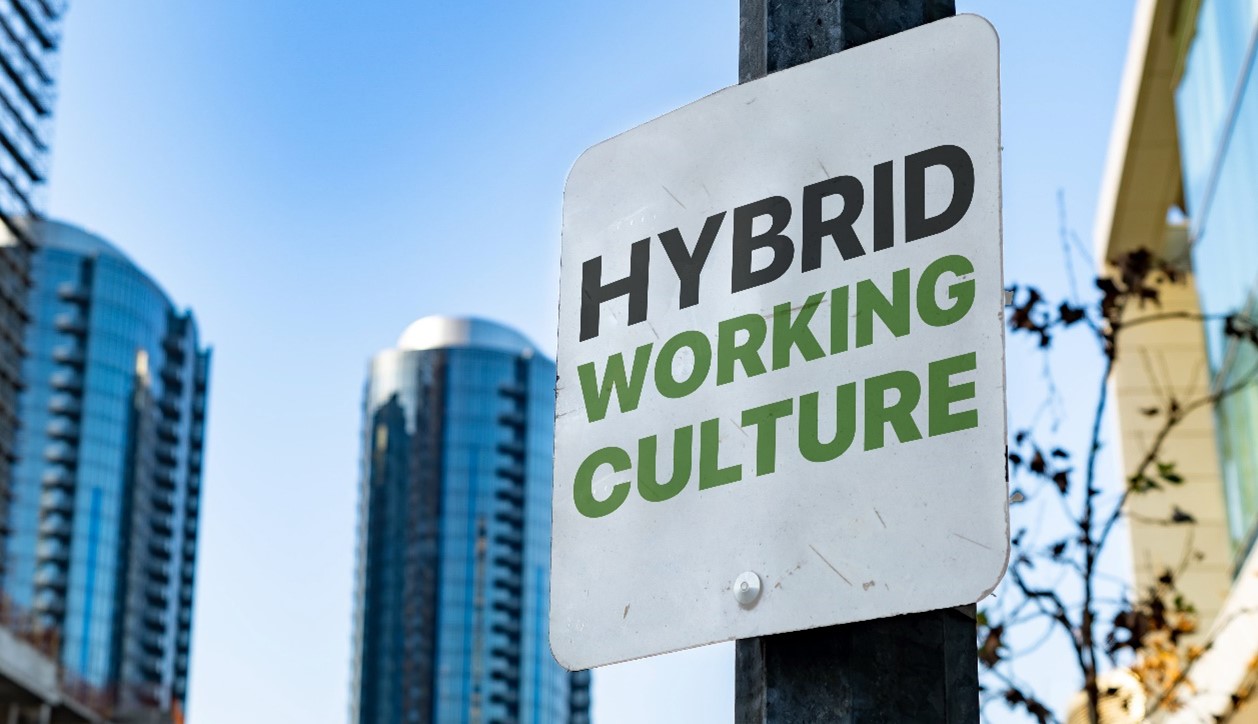 What have employees been telling us?
We have been speaking to people from our network, across different industries and a variety of roles and heard the following common concerns from those who would like to see a hybrid work offering:
People get more done at home – what is the point of going into the office?

The office space hasn't changed and doesn't allow for virtual meetings – it's too noisy and not private enough. May as well work from home.

Hardly anyone was in the office when they went in. Little atmosphere or ability to network with colleagues – may as well work from home.

Worked from home successfully for two years, mandated to come back in 100% feels like there is lack of trust and engagement from the organisation. Feeling demotivated
Saving money by working at home (travel, fuel etc).

Want to have a blend of home and office work – but would need enough people in on the same day to see colleagues to work collaboratively and network.
It can be beneficial to understand the thoughts and concerns of your teams before final decisions are made. Staff engagement surveys and focus groups can enable organisations to capture your teams' feelings, position, general morale, and hybrid working ideals.
Considerations for the Hybrid Plan
We have shared four elements to consider that can support decision making.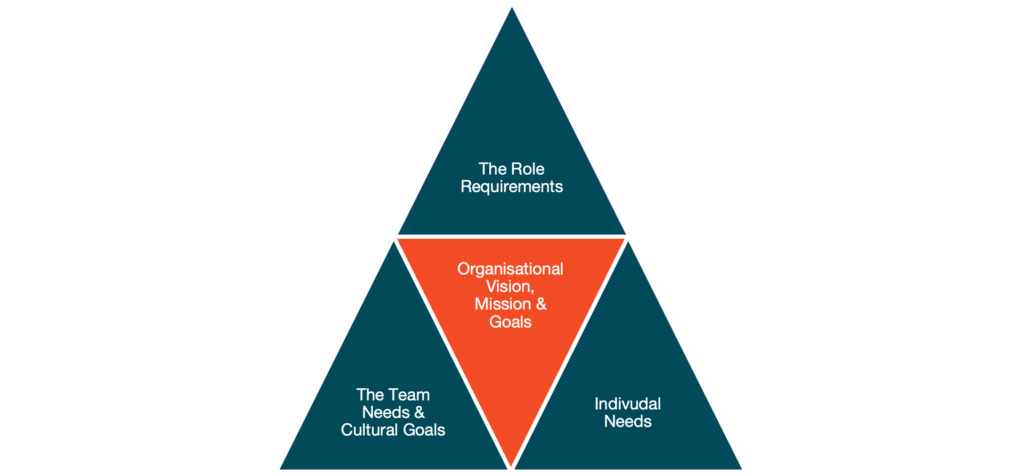 Organisational Vision, Mission & Goals:
Often it can help by revisiting the overall goal and vision to identify if there is a link between where people work, when they work and how they work. Technological advancements can enable remote and hybrid teams to achieve without having to come into a physical building at certain times
The Role Requirements
A one-size fits all blanket approach isn't always fair to everyone, it can demotivate individuals.
Managers to review the requirements of each job role objectively – Parking personal work preferences and biases, explore what the risks and opportunities are for successful hybrid working.
Consider the domino effect – looking at each job role, considering what other departments or people will be impacted should a hybrid work pattern be implemented. Again, a risk-based approach is needed, and solutions explored in full before final decisions are made.
Fairness and consistency – when reviewing different job roles, has the decision-making been replicated across all roles to ensure a fair and consistent approach? Manager in one department offering an employee-led hybrid work pattern whilst the same job role in another department has to work 100% of the time in the office for no other reason than their manager's preference.
Link to the organisational goal, team needs and individual preference – what other considerations are there?
Equalities Act – review and explore if decisions have directly or indirectly discriminated against one of the nine protected characteristics of the Equalities act
The Team Needs & Cultural Goals
By being clear on the teams' cultural goals and general targets can help with decision making. Identifying the mindset, values, and behaviours that are required from the team and how this can be achieved using a Hybrid Strategy.
Whilst some individuals may prefer to work from home, there is the greater good that also needs to be addressed. Removing some of the common barriers can help create and manage high performing teams. For example, bringing teams in on certain days and booking out spaces to work together, encouraging lunch breaks and making them more social can create a valid reason to come in. Reconfiguring the office layout and space to allow for private virtual meetings and areas to collaborate. Using the office space, technology and challenging the status quo to create inclusive and psychologically safe work environments.
Individual Needs
Our Blog Hybrid Working Strategy
Each person is unique and will have their own needs and experiences. It is here that Managers may find themselves balancing logic and emotion when decision making. Apart from personal work preferences, there are some other considerations:
– Wellbeing and mental health – For those that desire fully remote working post-pandemic, what is the impact to wellbeing, resilience, and mental health? Are Managers able to emotionally support their team? Are Managers able to spot signs that individuals need support when they work from home? What is the organisation actively doing to promote wellbeing and encouraging mental health conversations?
– Health and Safety – If employees are going to be basing part of their working week at home on a long-term basis, have DSE Risk Assessments been completed for individuals? Do they have the correct equipment and furniture? During lockdown many people worked for long hours on beds, sofas, deckchairs when office furniture was hard to source – what are the long-term implications of this? If the work content is of a sensitive nature what information security risk is there? How is information being stored?
– Changing 'I' to 'We' – Having critical conversations with individuals to highlight the wider needs. Whilst someone may prefer to work from home and use 'I' language "I get more done, I prefer to work at home, I save money and time". Managers need to sensitively challenge and point out the wider team needs "we need to come together to build bonds, we need team culture to become established, we need people to collaborate face to face for certain tasks".
Some organisations are at a crossroads on what the future of their work culture looks and feels like. To find out more on how we can help you create your Hybrid Work Strategy and navigate the new pathway that is right for your business, email us – hello@fifthelementsolutions.com