We put the learner at the heart of our design to promote focus, participation and encourage a higher application of learning.
We blend face-to-face, online, video, audio and written content to create inspiring and creative learning pathways and programmes that inspire people to be the best version of themselves.
We encourage independent thinking through performance coaching and workplace mentoring solutions to support creative problem solving.
Learning objectives are always linked to outcomes. And, most of all, we work hard to meet your financial, people and sustainability goals.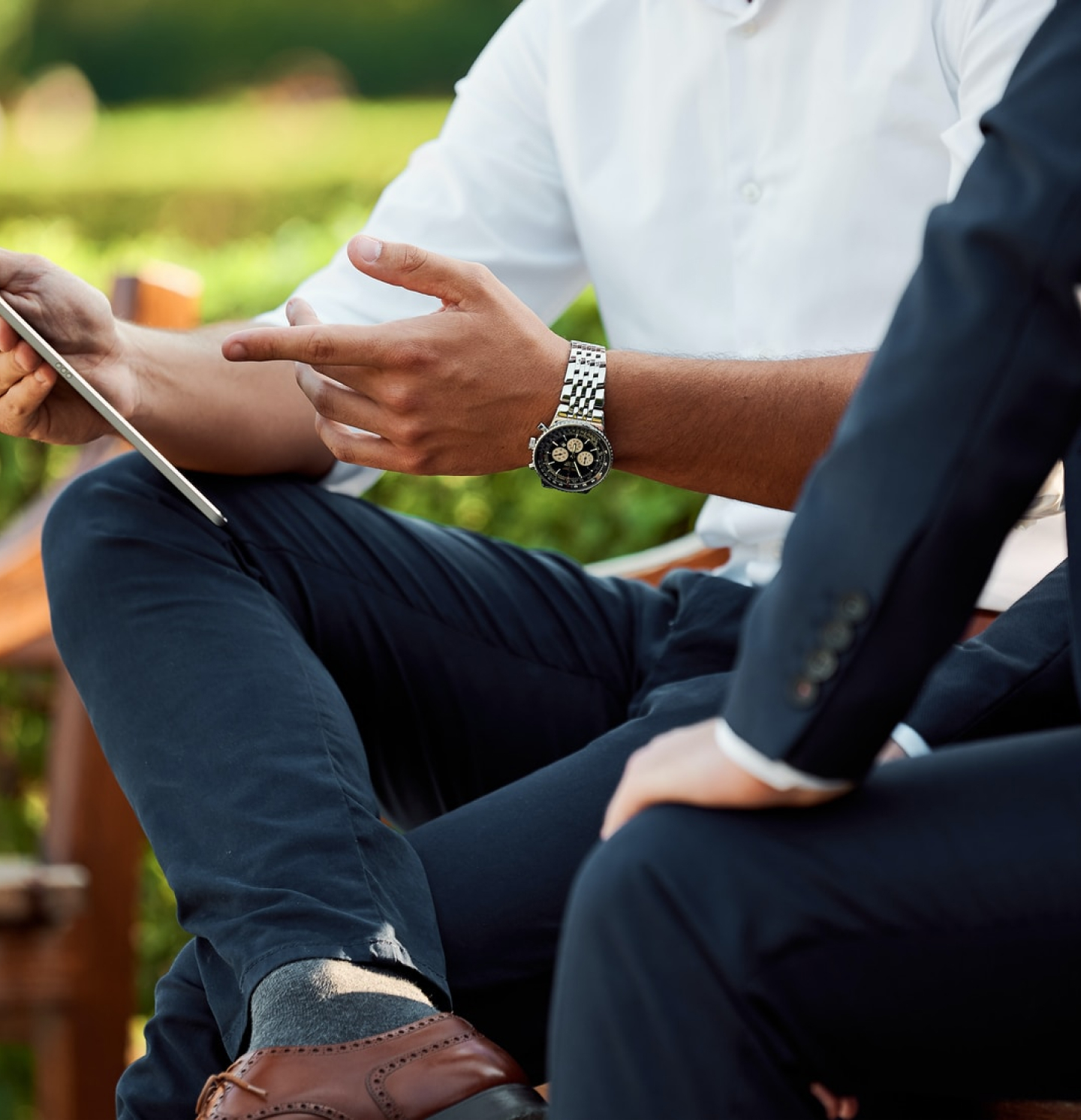 Our learning and development solutions tackle the following areas:
Inspirational Leadership and Management:
A one-size-fits-all approach isn't effective when developing leadership capabilities. Our programmes and consultancy options are tailored to the individual.
Whether you're a newly appointed manager finding your feet, an established leader looking to grow, or a manager working with hybrid teams, we can advise you on the best learning path for you.
Emotional intelligence and personal impact:
Developing a personal brand, communicating effectively, and learning to positively influence are essential life skills that are fundamental to success.
We focus on enhancing your teams' communication skills to improve personal and brand reputation and build stronger relationships to deal with conflict and challenging situations.
Internal and external customer experience:
If you're seeking to improve your customer experience, it's vital to understand every customer touchpoint. Customer centricity means putting the customer at the heart of your decision making, processes and systems.
We help you develop your emotional intelligence to improve the customer experience, increase trust and respect and create moments of truth that offer authentic connections and leave a lasting impression.
Wellbeing and healthy work environments:
You won't be able to cope with the demands of daily life if you don't take care of your body and mind. Our programmes offer practical help, techniques, and theories to use daily to declutter your mind and improve resilience.
We challenge organisations to genuinely put people and our planet at the heart of decision making.
Business development and key account management:
Influencing and connecting with your prospective target audience and existing customers is key. We work with you to create a strategy to grow key accounts, create stakeholder maps and develop account manager abilities.
Using a consultative sales methodology, we explore how to make instant connections with people, lower barriers and build rapport.
Presentations, pitches and public speaking:
It's time to put the audience at the heart of your communication – whatever the setting. We help you understand the physiological changes that happen to your body when stressed and anxious, how to control your emotions, and focus on your delivery style. By enhancing presentation flow, content and establishing a connection with the audience, participants will be able to make a lasting impression.
Tracy is the best - hard working, attention to detail and knowledgable. She makes 100% sure she understands what you need then is systematic in delivering it. No hesitation in recommending her. I wish there were more Tracys about.
We want to hear from you and are excited to discuss your needs. So please get in touch.